Hate remotes? Puck it.
Get Puck. Download app. Toss remotes.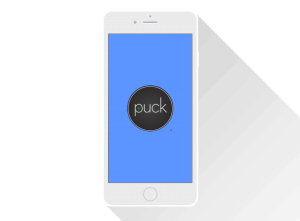 Make Your Current Home Smart.
Simple. Built to control what's already in your home.
Attach Puck on or near your TV, Soundbar, curtains, or any other IR remote-controlled device* and download the free iOS app to free yourself from the burden of traditional remotes.
*Puck works with over 180,000 infrared-controlled devices. Can't find what you are looking for?  Let us know and we'll do our best to add it.